In Habana: Important donation to the Casa de las Américas library
Submitted by: admin

10 / 04 / 2008
---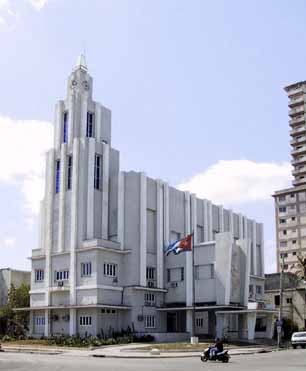 Books from Argentina, Belize, Bolivia, Colombia, Ecuador, Guyana, Guatemala, Haiti, Honduras, Jamaica, Mexico, Nicaragua and Dominican Republic are the new acquisitions that will be available to the readers and members of the Library. The content of the books go from artistic – literary topics, among them literature and theatre and also history, geography and political sciences.
GRULAC – an initiative of the diplomats of the region to contribute to the promotion of culture and knowledge of those countries in Cuba – coordinated this generous act with the Centre of Caribbean Studies of the Library of Casa de las Americas, to celebrate the 49 anniversary of the foundation of the institution.
The donation is an important contribution to the updating of the bibliographic catalogue of those nations in the institution. In many cases there are new firms and in other there are already known authors with resent titles.
The library of the Casa de las Américas has been for five decades an indispensable reference centre for researchers, students and librarians in Cuba and all over the world. Among its collections we can find over 126 000 titles, 136 000 parts of news publications – specially fro the second half of the XX century – and a vertical archive with over 3 000 files of personalities related with Latin America and the Caribbean.
It also has very valuable information in other supports, such as microfiche, microfilms, transparencies, tapes, records, cassettes, videos and CD´s.
The winner Project – from the Cuban José Antonio Choy and his team – unifies through a glass structure the two adjoining buildings in G Street and reserves a modern tower between the two XIX houses for the bibliographical fund.
 (La Ventana)
---
Related News
---