In Holguin, Cuba: Hosts III International Symposium on Ataxias
Submitted by: admin

10 / 03 / 2008
---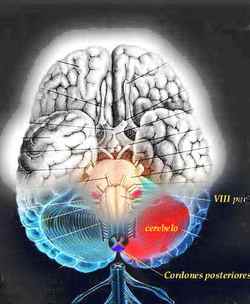 Clinical trials conducted by the Center for Research and Rehabilitation of Hereditary Ataxias (CIRAH) in Holguin, have determined the need to obtain a range of biochemical medicines for the treatment of neuro-chemical changes related to the deficit of some trace elements in an oxidative stress and alterations of certain mechanisms connected with the homeostasis of the body in general.
Some 60 researchers from Canada, Guatemala, Argentina, India, Germany, Colombia, Mexico and Cuba, in addition to patients and families of are attending the event.
Via conferences, workshops and poster on topics such as epidemiological, molecular and neurophysiological biochemical of Ataxias with greater emphasis on Spinocerebellar ataxia type 2 (SCA2), the most prevalent in the world. Holguin is the Cuban province with most patients suffering the disease with 42 cases per 100 thousand inhabitants.
Nationwide there are more than 100 families affected by the disease and about 1,600 patients have been diagnosed between living and dead.
The experts will also exchange experiences on the neurorehabilitation of patients by combining theory with practice; studies will also be presented on the effects of then sleep in patients with alterations.
Dr. Rigoberto Gonzalez Piña, from the National Institute of Rehabilitation of the Ministry of Health in Mexico, was surprised by the registration of genetic and epidemiological control of patients suffering from Ataxia in Cuba, as well as medical treatment for the disease and said it is one more example on how medicine here is more humanist than economic.
Mexico is among the countries with more cases of Ataxias in the world, but the molecular form of higher prevalence is the SCA 12. For more than five years Rodrigo Gonzalez keeps close working relations with the CIRAH, created in 2000 as a specialized center for neurorehabilitation and research on Hereditary Ataxia and other neurodegenerative diseases.
The event also includes workshops for rehabilitation on Thursday, while the awards ceremony will take place on Friday at the Villa Brisas, Guardalavaca Gym, with young researchers from several countries for the Rafael Estrada Science Award.
(Ahora.cu)
---
Related News
---