The 23rd Havana Contemporary Music Festival
Submitted by: admin

09 / 15 / 2008
---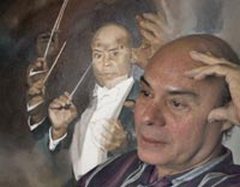 The San Francisco de Asís concert hall will be the venue of the opening concert, dedicated to Cuban chamber music. Renowned Cuban soloists, choirs, chamber orchestras and music groups will perform pieces by prestigious composers, including Harold Gramatges, Carlos Fariñas, Leo Brouwer, Alfredo Diez Nieto, Juan Blanco, Guido López- Gavilán, Roberto Valera, Héctor Angulo, Juan Piñera, as well as works by young artists Mónica O´Reilly, Teresa Núñez, Elvira Peña, Yanier Hechavarría and Siegrid Macías.
The 23rd Havana Festival has also invited foreign guests, including double bassist Daniele Roccato and pianist Marco Tezza from Italy; Canadian cellist Tanya Prochazka; Dutch piano player Marcel Worms; pianist Gustavo Balanesco and fluetist Silvia Gelos from Austria; Spaniard Josep María Balanyá (composer and pianist); Venezuelans Alfredo Rugeles (composer and orchestra conductor) and Diana Arismendi (composer); Mexican Leticia Armijo (composer); Brazilians Ana Lucia Altino (piano), Leonardo Altino (cello) and Rafael García (orchestra conductor); Chileans Alejandro Lavanderos, (flute) and Jorge Espinosa (bassoon); viola player Gerardo Gramajo and guitarist Fernando Britos from Uruguay; Puerto Rican José Antonio López (guitar) and Colombian Héctor González (guitar).
The Amadeo Roldán Auditorium Theater, the San Francisco de Asís Minor Basilica concert hall, the Casa de las Américas cultural institution and UNEAC's Rubén Martínez Villena hall will host concerts, lectures, master classes and workshops by foreign artists. The festival's closing ceremony will consist of a National Symphony Orchestra concert set for Sunday, October 5th .
Founded in 1984, the Havana contemporary music festivals have been attended by world prestigious composers like Luigi Nono, Krystof Penderecki, Zyygniew Rudzinski, Hans Werner Henze, Sten Hanson, Luis de Pablo, Ramón Barce, Marlos Nobre, Gerardo Gandini, Manuel de Elías, Alfredo del Mónaco, Alfredo Rugeles, Celso Garrido Lecca, Manuel Enríquez, Xavier Montsalvatge, Florentín Giménez, Jorge Sarmientos, Harold Gramatges, Leo Brouwer, Carlos Fariñas, Juan Blanco, Roberto Valera and Juan Piñera, among many others.
Cuban maestro Guido López-Gavilán (image) presides over the event's organizing committee.
(www.radiohc.cu)           
---
Related News
---