Cuba confers Medal of Friendship on Reiko Korenaga of Japan
Submitted by: admin

08 / 03 / 2008
---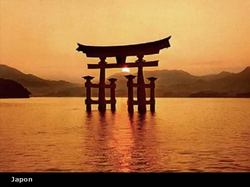 During the event, Basilio Gutiérrez, vice president of the Cuban Institute for Friendship with the Peoples (ICAP), said that Korenaga merited the medal for her persistent interest in bringing the peoples of Cuba and Japan closer together and for promoting the travel of parliamentarians, journalists and solidarity groups from her country.
Gutiérrez said that Korenaga is also a member of the Cuba-Japan Solidarity Committee (Cubapon), a politically active group founded in 1993, which issues regular publications on Cuba's realities. This committee has sent letters to the Japanese government criticizing the positions it has taken in the UN Human Rights Commission, and has made major donations of money and medicines.
For more than 15 years, Korenaga has worked in close coordination with the ICAP, the Amistur travel agency, the International Press Center and other Cuban institutions.
As president of Reikotur S.A., she has provided logistical help and coordination services to journalists, as well as highly professional TV crews. Her contributions have been key to Cuba's presentations at the Jata Tourism Fair in Japan since 1997. During the most recent Cubadisco Fair in Havana, she made a major monetary contribution to the Cuban Music Institute.
After receiving the medal, Korenaga said that it has been "a surprise I did not expect," because "the only thing that I have done for these 15 years is try and do things in a way that the Japanese people who come to visit us feel satisfied and want to return. I have done so with the idea that it is helps the friendship between the two peoples. That is what I have worked for and will continue to work for."
(Granma)  
---
Related News
---