Cuban Vice President Lage spoke whith the Russian Deputy Prime Minister
Submitted by: admin

08 / 01 / 2008
---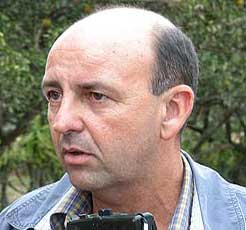 Cuban Vice President Carlos Lage Dávila expressed on Wednesday his satisfaction regarding the state of economic and trade relations between Russia and Cuba, upon welcoming Russian Deputy Prime Minister Igor Ivanovich Sechin.
During the meeting, Lage spoke about the strong ties of friendship between the two countries, which are the result of the relations that existed between Cuba and the USSR.
Lage said that in a changing world, economic relations may take on a different dimension, but not friendship; and added that relations between Cuba and Russia can be much stronger.
The Russian delegation accompanying Deputy Prime Minister Igor Ivanovich —who is also co-chair of the Russia-Cuba Intergovernmental Commission for economic, commercial and scientific-technical cooperation— will have the opportunity to take part in meetings with Cuban authorities to identify and agree on cooperation projects and plans, Lage said.
Joining Lage for the meeting with the Russian delegation were Communist Party Politburo members Ramiro Valdes Menéndez, the minister of Telecommunications; Yadira García, minister of Basic Industry; and Jorge Luis Sierra, minister of Transportation; as well as other ministers and officials.
(Ahora.cu)
---
Related News
---