In Beijing Cuban Delegation Warmly Welcomed
Submitted by: admin

07 / 28 / 2008
---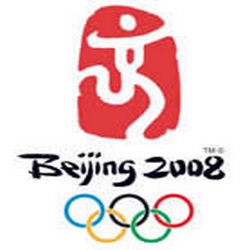 A very pleasant treatment with plenty of "welcome" and detailed information in the language of the visitors, as well as speedy procedures, characterized this first contact between hosts and guests, making up for the long trip of more than 20 hours.
This first group included President of INDER (the National Sports Institute of Cuba), Christian Jimenez, as well as wrestlers, athletes, weight lifters, shooting athletes, cyclists, rowers, volleyball players, archers, divers and fencers.
The delegation also includes members of sports federations, coachers, medical staff and Cuban sports notables such as Teofilo Stevenson (boxing).
Other delegates will be arriving in the next few days, depending on completion of their preparation in European and Asian countries.
Beijing seems brand new to me: squeaky clean, modern, with a pace imposed by the hundreds of volunteers working in all facilities linked to the Games.
This is the result of efforts made by the hosts in organizing these Games that will undoubtedly be historic. hr/rma/lam
(PL)
---
Related News
---