First Cuban Book on General Oncology is Presented in Havana
Submitted by: admin

06 / 29 / 2008
---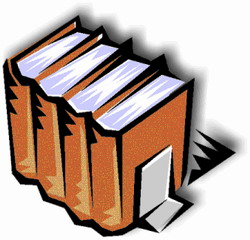 The first book on general oncology written in Cuba, which covers the main tumors affecting human beings, was presented in Havana.
Oncología, preguntas y respuestas (Oncology, Questions and Answers), published by Prous Science, from Spain, is the title of the book by Dr. Lorenzo Alfonso, who has contributed to the training of professionals in this specialty on the island for more than 30 years.
In an exclusive statement to ACN news agency, the Cuban professor and researcher highlighted that the 858-page material includes 1,500 questions in 25 chapters, and that it's aimed at a oncologists, haematologists, interns, residents, surgeons, paediatricians, gynaecologists, and ENT specialists, amongst others.
The book deals with themes such as essential aspects of molecular biology, cancer chemotherapy, oncological surgery, radiotherapy, acute and chronic leukaemia, Hodgkin disease and tumors of the respiratory and nervous systems.
It also includes gynaecological cancer, tumors in children, AIDS, oncological emergencies, tumoral markers and gene therapy, said Alfonso, who is also the founder of the National Institute of Oncology and Radiobiology (INOR), who donated 500 copies to that institution.
The author of another two books La quimioterapia en el cancer (Chemotherapy in Cancer), published in 1969, and La quimioterapia de las enfermedades malignas (Chemotherapy of Malignant Diseases) in 1976, Professor Alfonso is one of the founders of Rural Medical Service in Cuba, and has been presented with various medals and awards.
At present, the specialist works at INOR's experimental chemotherapy ward, where various clinical trials with drugs, vaccines, and monoclonal antibodies produced by Cuban institutions are carried out, with good results.
Source: Cubanow
---
Related News
---