Vanessa Redgrave will visit Cuba
Submitted by: admin

06 / 29 / 2008
---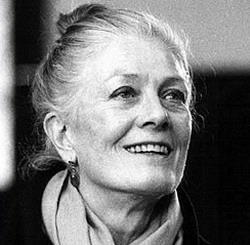 Vanessa Redgrave, one of Great Britain's best actresses ever, is expected in Havana next month for the Cuban premiere of the film The Fever (2004), which she starred, directed by her son, filmmaker Carlo Nero.
This is Redgrave's first visit to Cuba in 47 years. In 1961, 24-year-old Vanessa, who has not only built up a strong reputation both onstage and onscreen but also in the fields of civil rights and peace activism, joined the ranks of left-wing celebrities that embraced the Cuban revolution and crossed the Atlantic to prove it. Almost half a century later, and while other former enthusiasts of the Cuban revolution have turned their eyes away from the Caribbean island, the actress still feels for Cuba.
Over the years she has been constant in voicing her rejection against the US blockade against Cuba and more recently she made headliners for her opposition to the Pentagon-run detention camps for suspected terrorists at the Cuba-based Guantánamo naval base.
With The Fever the veteran actress scored her 59th film since her onscreen debut in 1958 in Behind the Mask, which she co-starred with her father Michael Redgrave. The Fever also reunited mother and son in cinema. In 1970 Vanessa, pregnant with Carlo, her third child and son of Italian actor Franco Nero, performed as herself in a short film entitled A Mother With Two Children Expecting Her Third.
In The Fever, Redgrave keeps on with her tradition of involving in socially committed endeavors. She plays the role of a woman who wants to make a career in politics though she doesn't have the slightest idea of what she is getting into. Nothing to do with herself at all. Redgrave is proud of using her fame and good name in aligning with such controversial causes as the Palestinian issue and more recently with British detainees in Guantánamo.
She caused anger in Hollywood in 1977 when, at the Oscar acceptance ceremony as Best Supporting Actress for Julia, by Fred Zinneman, she referred to Israeli fundamentalists as "Zionist hoodlums". In that film, which she co-starred with American Jane Fonda, she played a woman with the mission of introducing money in Germany to save Jews just before WWII.
In 1957 Redgrave graduated from the Central School of Speech and Drama with the highest honors. Twenty years earlier, the day she was born, January 30, 1937, British icon Laurence Olivier foretold she was going to be a great actress. She's been Oscar-nominated six times, Emmy-nominated five times and Golden Globe-nominated 13 times.
Source: Cubanow
---
Related News
---