In Cuba New Film: The Broken Gods of the filmmaker Ernesto Daranas
Submitted by: admin

06 / 26 / 2008
---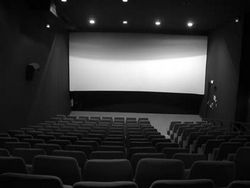 The film won the prize for Best Feature Fiction Film Scale Model in the last International Festival of Poor Cinema of Gibara, headed by Humberto Solás in the eastern part of the island.
I am only seeking a convincing approach to a legendary character still remembered in the Havana neighbourhood of San Isidro, where he worked and was murdered on the street, Daranas explained in a recent interview published in Cuban newspaper Juventud Rebelde.
Daranas was born and grew in that same neighbourhood, and he entered in contact with the history of Yarini soon after an investigation that derived in a documentary series on the transformation of some areas of the Cuban capital.
The narrative thread rests in the hands of Laura, a university teacher working for a thesis on Alberto Yarini and the validity of his memory in the Havana collective memory.
Daranas discovered that flower offerings still appear in the surroundings of the ceiba tree where he surprisingly murdered, and flowers in his tomb.
Alberto Yarini was the black sheep of a bourgeois family of moral strict, with prestige in the intellectual world of the time.
An author of the script next to Natasha Vázquez, Daranas admits that his film flirts for moments with the documentary, although without never leaving the properties of the fiction.
With wide experience in telefilms and other materials for the Cuban television, to which entered more than two decades ago as an independent artist, Daranas is hopeful with the cast of actors and technicians he gathered.
A group of actresses formed in the Higher Art Institute of Havana works in the film, among them Annia Bu Maure, in his opinion, an almost perfect synthesis of Cuban idiosyncrasy for her physique and human projection.
Other consecrated actors and actresses such as Isabel Santos, Patricio Wood, Mario Limonta and Silvia Aguila will be next to her.
Carlos Ever Fonseca will play the role of Alberto Yarini.
Daranas is known for holding and directing films as "The Last Pipers from Havana", a winner of the King of Spain Ibero-American Prize of Journalism , among others.
Now there is to wait if this film will be his fire baptism in the celluloid.
(PL)
---
Related News
---