In Varadero: Organized by the pianist Jesús "Chucho" Valdés the second edition of the Jam Session
Submitted by: admin

06 / 25 / 2008
---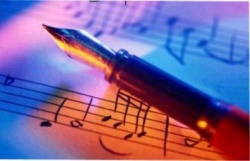 Raquel Stone, commercial specialist of the National Music Institute, said to Prensa Latina that to the jazz event will assist Cuban famous and new figures part of the JoJazz movement.
The club will continue in the future as a refuge for the exponents and lovers of this rhythm who visit the area, the main beach in Cuba. Varadero is an important tourist resort and one of the nicest beaches of the world. In 2008 started again here a song festival that was very famous between 1967 and 1970 and in the 80´s.
This year the festival of the world music was held between the 11 and the 15 of June, with the presence of artists from 10 countries.
"The idea is to make these festivals every year without any predetermined style, can be rock, Pop, Rumba, Romantic songs or dance music¨, indicated Juan Formell, president of the Organizing Committee and director of the famous orchestra Van Van.
Besides its wide program of presentation and informal meetings, the event that ended last Sunday, included a workshop with demonstration classes about percussion in the Cuban popular music.
(PL)   
---
Related News
---