In Cuba Hepatitis B Almost Eradicated
Submitted by: admin

06 / 22 / 2008
---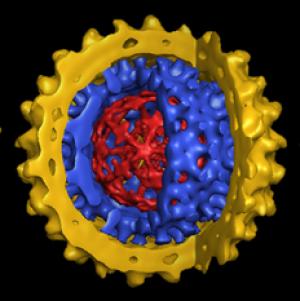 A government-sponsored immunization program for newborns began in 1992; that year over 2,100 cases were reported, recalls an article in Granma daily. At present, a great part of the population including all Cubans under 26 has been immunized and the infection rate has been cut by 99.2 percent in 15 years.
The newspaper quotes that one in every 12 people in the world has Hepatitis B or C, while 1.5 million die of this liver infection every year.
The sickness is caused by a virus transmitted via blood and other body fluids such as saliva and semen; and also from mother to child at birth or during breastfeeding.
The highest risk of contracting the disease on the island nowadays is through unprotected intercourse when one of the partners is infected, explains the source.
Cuba keeps a vaccination diagram that includes all newborns, students, risk groups like public health-care system employees and patients under dialysis treatment.
Production on a large scale of the Recombinant HB vaccine takes place in the Genetic Engineering and Biotechnology Center in Havana (CIGB). The product is marketed in over 40 countries and, since 1992, the CIGB has produced almost 157 million doses to export and over 14 million for the National Vaccination Program of the Public Health Ministry.
According to the publication, the result lays the foundations of HB dependent Hepatic cancer and cirrhosis eradication in the next three or four decades.     
(www.cubanews.ain.cu)
---
Related News
---