Egyptian historian and archaeologist Zahi Hawas praised restoration work in Old Havana, Cuba
Submitted by: admin

05 / 10 / 2008
---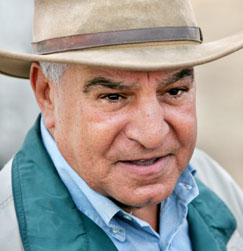 Hawas, who is the current General Secretary of the Supreme Council of Antiques in Egypt, is a member of a delegation accompanying Egyptian Culture Minister Farouk Abdel Aziz Hosny, who concludes a working visit to Cuba on Friday.
After touring plazas and several sites of Old Havana on Thursday, the Egyptologist told that the restoration work carried out by the Office of the Havana Historian in Old Havana is an example to be followed.
He praised the work and dedication of Havana Historian Eusebio Leal and added that his project of restoration in Old Havana, declared a World Heritage Site by UNESCO, could contribute to a similar initiative in Cairo, the capital of Egypt.
"I had heard a lot about the preservation work in Old Havana but what I have seen has exceeded my expectations," he stressed.
"Right now we are working in the Valley of the Kings and we hope that by next winter we will have already discovered two more tombs. We are excavating with a team from the Dominican Republic in the vicinity of Alexandria where we hope to find the tombs of Cleopatra and Mark Antony," he added.
Professor Hawas is a fervent advocate of the preservation of monuments. He has received numerous awards for his work and he has written several books that support his long career as an archaeologist. One of his most outstanding achievements has been the discovery of the mummy of Pharaoh Hapsetsut.
(
www.cubanews.ain.cu
)
---
Related News
---