Universities in solidarity with five Cuban antiterrorists announced an interactive forum to demand their immediate release.
Submitted by: admin

03 / 31 / 2008
---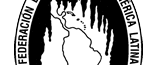 According to the newspaper Juventud Rebelde, Internet surfers will be able to access the website on April 2 at
http://5heroes.cujae.edu.cu/foro/
.
The initiative is the continuation of a panel in favor of Rene Gonzalez, Antonio Guerrero, Gerardo Hernandez, Fernando Gonzalez and Ramon Labañino, held on February 13.
The newspaper said the main topic for debate will be "What can and should we, university students of the world, do to contribute to the release of the five Cubans unjustly held in US prisons?"
Network Coordinator Julian Gutierrez Alonso pointed out that the forum will clear up many doubts about the case of the Five, as they are known worldwide.
They were arrested on September 12, 1998, when they were monitoring the activities of Florida-based terrorist groups acting against Cuba.
In a trial full of irregularities, they were sentenced to prison terms ranging from 15 years to two life sentences plus 15 years.
(PL)
---
Related News
---