Died Charles Hulett Burke his most noteworthy wood carving was a crozier for the Episcopal bishop of Cuba.
Submitted by: admin

03 / 26 / 2008
---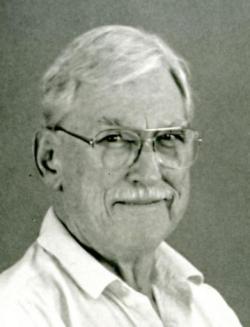 Charles Hulett Burke, a retired Jacksonville physician whose hobby of woodcarving took him to Holy Trinity Cathedral in Havana, Cuba, died Monday. He was 86 and had been an Alzheimer's patient for about a year in St. Catherine Laboure Manor nursing home in Jacksonville.
The funeral will be at 11 a.m. Thursday at the Episcopal Church of the Good Shepherd, 1100 Stockton St., where Dr. Burke had been active as a vestryman, senior warden and lay eucharistic minister. Burial will be in Riverside Memorial Park cemetery.
Born in Jacksonville, Dr. Burke was reared in Tampa. During World War II he was drafted into the Navy and served in the medical corps with a Marine MASH detachment on both Guadalcanal and Guam.
"He decided on a career in medicine from that experience," said his wife of 63 years, Carole Mason Burke.
After the war he graduated from St. Petersburg Junior College and the University of Florida before receiving his medical degree from Emory University in 1952. He established his practice in Jacksonville after a surgical residency at Riverside Hospital.
In 1970, he was chief of the medical and dental staff at St. Vincent's Medical Center and helped it establish its family practice residency program.
He also worked with the city and the Duval County Medical Society to establish a disaster program and served as disaster medical director of the Duval County chapter of the American Red Cross.
Before retiring from his medical practice in 1989, Dr. Burke developed his artistic side with paintings and wood carvings. His beautiful watercolors are on walls all over the house, his wife said. He carved the nativity creche for the Church of the Good Shepherd and a bishop's crozier - or shepherd's crook- for the Episcopal bishop of Florida.
Dr. Burke and his wife went to Cuba in 1989 with two other couples to present the crozier in ceremonies at Holy Trinity Cathedral in Havana.
In addition to his wife, Dr. Burke is survived by two sons, Steven Burke of Belmont, N.C., and Joseph Burke of Winter Haven, and two grandchildren.
(
www.jacksonville.com
)
---
Related News
---