Cuba described as positive a report by the UN's Special Rapporteur on the Right to Food
Submitted by: admin

03 / 14 / 2008
---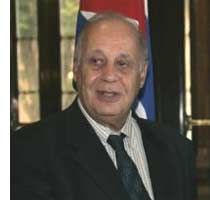 Juan Antonio Fernandez, the islands ambassador before the UN annex venue in Geneva, noted that, once again, there are different ways to do things in order to promote human rights.
According to Prensa Latina news agency, Fernandez thanked Ziegler for his visit to Cuba in 2007 and stressed that "imposition and pressure never worked and never will wherever there is a nation willing to defend their sovereignty and principles."
The Cuban ambassador highlighted that the report clearly proved the independence of the UN Human Rights Council official in his work, which often face pressure and many other obstacles.
Fernandez also appreciated the rapporteurs recommendation to the US government to lift its illegal financial, trade and economic blockade of the island, which has been stiffened to unimaginable levels during the administration of US President George W. Bush.
The diplomat added that Cuba gave all its cooperation to the UN rapporteur and reiterated his governments willingness to invite other UN Human Rights Council officials in the constructive environment that prevails today.
Finally, he recalled that last February 28th Cuba signed the International Agreement of Civil and Political Rights and the International Agreement of Cultural, Social and Economic Rights.
(
www.cubanews.ain.cu
)
---
Related News
---