Women writers, academics and specialists in Latin America and the Caribbe discuss about the violence in Havana.
Submitted by: admin

02 / 25 / 2008
---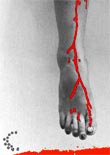 Organized by the Program of Women Studies of Casa de las Americas.
According to Luisa Campuzano, member of the institution dedicated to promoting the culture of the region, this meeting, the number 15 of the International Colloquium, has topics that grow, renewing and multiplying. The topic chosen this time has a special importance in our continent; whose conquer and construction constitute an act of violence that generated further acts of violence.
Talking about genre violence, she emphasized, it has been present in every patriarchal society of male dominance and has made the women to create plot, figures and other representations of their opposition and clash with violence.
Professor, Clotilde Proveyer, from the Havana University, indicated in her presentation Violence and Society that in the last times the private veil of this topic has started to draw back. Women violence is already considered a social problem with several consequences. In Cuba, as in many other parts of the world, the presence of this phenomena do not distinguishes social or education level and happens due to genre inequalities.
The subordination makes women vulnerable and makes them a victim of psychological - the most extended in the country - and physical violence that are among the most important ones.
According to Proveyer, to destroy the current pattern it is important to educate women and men, as well as the different social structures that can contribute to eliminate the sexist character of the TV messages, adventures, soap operas and songs, among many others, that are only useful to perpetuate the male dominance.
The colloquium was held until last 22nd and discussed the violence from the theoretical point of view in different countries of the region and its representation in literary Works. The event also presented documentaries and books by women authors from Latin America and the Caribbean.
(
www.tribuna.islagrande.cu
)
---
Related News
---