Some books published by the Publishing Fund of the Bolivarian Alternative for the Americas (ALBA)
Submitted by: admin

01 / 16 / 2008
---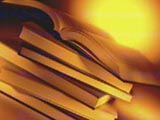 The titanic project of the integration of our Latin American people is a dream long cared by most of our prominent idea men, is still a wish and a need. We are still far away, both politically and economically speaking, of the great union Bolívar, Martí and so many others dreamed of. However, what it is really an unquestionable truth, after several centuries of common history, is that we share much more than the characteristics of a rich and deeply rooted culture, a culture of resistance on which we have built our identity and that is the support of our Latin American vocation.
The Bolivarian Alternative for the Americas (ALBA, after its initials in Spanish) is an integration effort lead by Venezuela, Bolivia, Nicaragua and Cuba. One of the main initiatives of that alternative is to increase the cultural exchanges between our people, to promote the most authentic artistic and literary expressions and to boost a debate and thinking culture. The books, off course, are main pieces in these aspirations.
Política de nuestra América (Policies of Our America) a collection of Roberto Fernández Retamar and Vida y obra del Apóstol José Martí (Life and Work of Jose Marti) by Cintio Vitier, two texts that get us closer to the extraordinary legacy of Martí, are two of the books that are part of this editorial bet. Also part of this enterprise are Bolívar: pensamiento precursor del anti imperialismo, (Bolivar: anti imperialist precursor thinking) by Francisco Pi Vidal and Francisco de Miranda: precursor de las independencias de América Latina (Francisco Miranda: precuror of the independencias of Latin America), by Carmen Bohórquez
Todo Caliban, by Fernández Retamar; Propaganda silenciosa (Silent Propaganda) by Ignacio Ramonet, Imperio e imperialismo (Empire and Imperialism), by Atilio Borón and the collection Mark Twain, cronista de una época (Mark Twain, reporter of a time) have also been published. It is obvious that it is only the start of a project that pretends to have continental reach.
The published titles show a way. Other important Latin American and universal writers are going to be part of its catalogue that is expected to diversify genre and visions. The fact that can be seen, far beyond the good intentions and the speeches, a concrete cultural project, speaks in favour of a viable initiative that is starting to give its first steps with safety and control. Step by step the realities are been made.
(
www.cubasi
)
---
Related News
---