Over a Million Recover Their Eyesight Thanks to Operation Miracle
Submitted by: admin

01 / 13 / 2008
---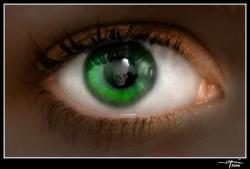 Forty-nine ophthalmological centers, 82 surgical posts and 876 professionals are part of the program at present.
This is part of a humane effort to turn into a reality Fidel Castro and Hugo Chavezs dream of surgically operating on six million people affected with eyes problems by 2016.
The news was disclosed at a National Ophthalmological Scientific Workshop, in session at Mariscal Antonio Jose de Sucre Hospital in Jagüey, Cuba, where over 500 specialists in the field are participating.
«Cuba is one of the most advanced countries in ophthalmology,» said Dr. Reynaldo Rios, Deputy Director of Pando Ferrer Hospital. «This progress is confirmation that our country is admired by the world for its example of solidarity,» he added.
Specialists and interns discussed 300 research papers of high scientific value. Among the issues dealt with by the five committees were refractive surgery, cornea and cataracts; glaucoma, neuro ophthalmology, vitreousretina and poor sight; pediatric ophthalmology and strabismus, ocular oncology and ergophthalmology.
Medical training, healthcare management and health economics, as well as ophthalmology, and medical bioethics are some of the new technologies discussed in the sessions.
The workshop, sponsored by the faculty of ophthalmology and the Pando Ferrer Institute, also gathers directors of national centers in countries involved in the Operation Miracle program as well as the coordinators of such missions in Ecuador and Argentina.
Operation Miracle "which was created in July 2004 as part of agreements under the Bolivarian Alternative for the Peoples of the Americas (ALBA)" is served by 49 ophthalmological centers, 82 surgical posts and 876 professionals.
Dr. Odalis Curbelo, director of the Santa Cruz de la Sierra center in Bolivia, conveyed her experiences in work that contributed to operations on more than 70,000 Bolivians from April 2006 to the end of 2007.
Seven thousand patients "of whom 2,510 have undergone cataracts surgery" have been operated on at the Mariscal Antonio Jose de Sucre Center inaugurated 14 months ago.
(
www.juventudrebelde.co.cu
)
---
Related News
---