Mexico was at the head of the 2007 Cuban film exhibition
Submitted by: admin

01 / 10 / 2008
---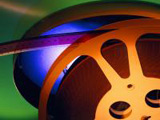 After the two mexican movies were placed the Rumania Cuatro meses, tres semanas, dos días (Four month, Three weeks and two days) by Cristian Mungiu (14 votos); La vida de los otros (The life of the others), by the German Florian Henckel von Donnersmark (13); Ele-fante (Elephant) by the US Gus Van Sant (9); Expiación (Expiation) of the British Joe Wright (8); Zarabanda by the Swedish Ingmar Bergman (7); Redacted by Brian de Palma and with 6 votes La maldición de la flor dorada (The curse of the golden flower) by the Chinese Yang Zimou; Cobrador: in God we trust by the Mexican Paul Leduc and The Pianist of the Austrian Michael Haneke.
In the documentary gnere won the Spanish - French movie El telón de azúcar (The Sugar Curtain) by Camila Guzmán; ¿Quién soy yo? (Who am I?) by the US Estela Bravo and the Cuban films Buscándote Habana (Searching you Havana) by Alina Rodríguez, Model Town, by Laimir Fano, De generación (Of Generation) by Aram Vidal and Las camas solas (The lonely beds) by Sandra Gómez.
The critic selected the Cuban movie Madrigal by Fernando Pérez as the best Cuban feature film; Buscándote Habana (Searching you Havana) by Alina Rodríguez as the best documentary; El patio de mi casa (My house courtyard) by Patricia Ramos as the best short film; and Quietud interrumpida (Interrupted stillness) by Alexander Rodríguez, and El propietario (The owner) by Ernesto Piña as the best animated films.
(
www.granma.co.cu
)
---
Related News
---