Cuba Makes Breakthrough Against Coronary and Parasitic Diseases
Submitted by: admin

01 / 09 / 2008
---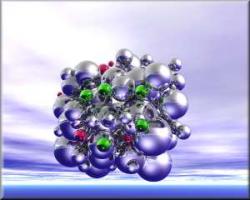 Research at the University of Havana has identified substances that could reduce the toxicity of drugs used to detect and treat heart and parasitic diseases
Chemotherapy "currently used to treat these diseases" involves the use of drugs that are highly toxic and produce side effects. With the application the research findings, the negative effects of the drugs used to treat those diseases might be reverted, explained laboratory chief Dr. Hotensia Rodríguez.
The specialist informed Juventud Rebelde reporters that the technical names for the two efforts are «Designs of molecular structures derived from Tiadizines as potential anti-parasitic agents» and «Structural diversification of heterocyclic systems with potential pharmacological properties.»
The first investigation resulted in obtaining chemicals that work better to fight against diseases caused by harmful microorganisms.
The second research effort makes possible the search for substances using new molecular structures that have a low impact on the environment and might be used to detect heart problems. Heart and parasitic diseases and are among the main health problems in the world.
Both research efforts have been proposed for national awards from the Cuban Academy of Science, Rodríguez explained.
(
www.juventudrebelde.co.cu
)
---
Related News
---