New Book on the First US Military Occupation in Cuba
Submitted by: admin

12 / 23 / 2007
---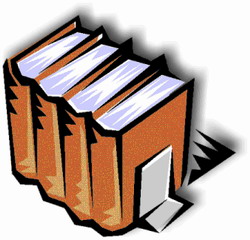 Cuba: Las máscaras y las sombras. La primera ocupación (Cuba: Masks and shadows. The first occupation) by Rolando Rodríguez García was launched Monday in Havana.
"The book is a timely and beautiful lesson for Cubans and others around the world at a time of imperial cravings, preventive wars and humanitarian interventions," said Eliades Acosta Matos, head of the Culture Department of the Central Committee.
Acosta Matos added that this book puts an end to the false revelry orchestrated by some historians around insufficiently studied moments of Cuban history; "Their objective is to try to acquit US imperialism of its historic guilt; to acquit the same imperialism that is repressing and torturing, sacking and deceiving today."
Rolando Rodríguez García, advisor to the Secretariat of the Council of Ministers, said that this book is the follow up of his previous research effort Cuba: la forja de una nación (Cuba: The forging of a nation), which dealt with the sorrowful dissolution of the Liberation Army in times of the US military occupation that began in 1898.
"In these two new volumes, we focused on the occupation of the country until Tomas Estrada Palma took over the presidency. There will be another book on the republic coming soon," he announced.
Cuba: Masks and shadows. The first occupation will be also presented in the forthcoming Havana International Book Fair in 2008, and is part of a series that includes La revolución inconclusa (The unfinished revolution); Los Mangos de Baraguá contra el Pacto del Zanjón (The Mangos from Baraguá versus the Zanjón Pact); Dos Ríos: a caballo y con el sol en la frente (Dos Rios: On horseback with the sun shinning on the forehead) and Los Documentos de Dos Ríos (The Dos Rioss documents), these last two dedicated to Cuban National Hero José Martí.
Also attending the launching were Secretary of the Executive Committee of the Council of Ministers Carlos Lage Dávila, Army Corps General and Head of the Revolutionary Armed Forces General Staff Álvaro López Miera, and Brigade General Pedro Pupo Pérez.
(
www.jrebelde.cubaweb.cu
)
---
Related News
---