United Nations Millennium Objectives on Health out of reach
Submitted by: admin

11 / 01 / 2007
---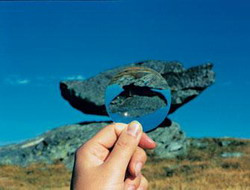 The world is likely to fail to meet the United Nation's Millennium Development Goals related to health, the head of the World Health Organisation (WHO) Margaret Chan said on Monday at a global forum on health research for poor nations, reported Reuters.

"We are at the mid-point in the countdown to 2015 [...] We have to face the reality. Of all the goals, those directly related to health care are the least likely to be met," said Chan during the opening of a conference of the Global Forum for Health Research.

The Millennium Development Goals are a series of social and economic targets formulated by the United Nations that aim to halve extreme poverty by 2015.

Meeting the needs of populations in developing countries has also become more complicated, added Chan.

"If we want health care to reduce poverty, we cannot allow the cost of care to drive impoverished households even deeper into poverty," concluded the WHO official.
Source: Granma
---
Related News
---