Cuba inaugurates new energy-efficient generators
Submitted by: admin

10 / 29 / 2007
---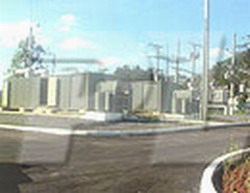 Cuba has currently installed generating equipment that produces 1,000 megawatts above peek demand. Beyond this, the main objective of the nations "Energy Revolution" is to produce electricity with greater efficiency, said Carlos Lage Davila, secretary of the Executive Committee of the Council of Ministers, at the official ribbon cutting of a new generator in Havana Province.
The new equipment is located in the municipality of Güines and generates electricity using fuel oil. It has the capacity to generate 28 megawatts.
"The start up of this new set of generators," Lage explained, "is part of the effort Cuba is making and that will continue non-stop the rest of the year, the next one and even in 2009."
The new fuel oil plants consume less, which represents a significant savings in fuel. When the installation is completed, the generators working with diesel "which is a more expensive fuel" will only work in hours of high demand. That is the way it was designed.
Lage explained Cuba has had an intense rhythm of growth and sufficient capacity for generation has been supplied. Now the main effort is directed at generating with the maximum of efficiency.
He recalled that Havana has an important role in the energy program because one of the largest plants is located in the municipality of Mariel, with almost 150 megawatts of capacity. In addition, the generation plants are being installed at optimum locations so as to reduce losses in transmission.
Concerning the generation of electricity using accompanying gas, which is the cheapest producers of electricity, Lage said a 500 megawatts production capacity has now been installed. New units are now being installed to reach the 620 megawatt generation capacity.
"The idea is to have a higher capacity for electricity generation using gas than the actual gas available; this is so the gas wont be spent into the atmosphere, but will be applied in the generation of electricity without polluting."
Source: By Dora Pérez Sáez, Juventud Rebelde
---
Related News
---