Panamanian President congratulates graduates using Cuban Literacy Method
Submitted by: admin

10 / 24 / 2007
---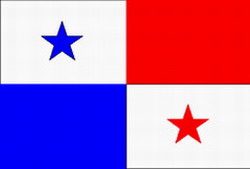 Calling it a "day of hope," Panamanian President Martin Torrijos gave out diplomas Monday to the first 350 persons learning to read and write in the capital using the Cuban "Yes I Can" literacy teaching method.
Poor residents of the densely populated San Miguelito neighborhood crowded the local church to take part in the graduation ceremony.
The literacy program is aimed at 188,000 Panamanians who, according to a recent census, are illiterate. It seeks to teach the first 40,000 by the end of this year and the rest by the end of 2008.
Torrijos congratulated the students for their determination and dedication in setting aside two hours every day for seven weeks to leave behind the darkness of illiteracy.
The president acknowledged the help and solidarity of Cuba, represented at the ceremony by Ambassador to Panama Carlos Garcia.
"Solidarity is very important," said Torrijos, "because everything can't be bought or obtained with a checkbook; in addition, this helps to form good values in young people; as has been demonstrated by the young volunteers."
Source: Radio Habana Cuba
---
Related News
---