Hoping to escape alcohol addiction, canadian man heads to Cuba for treatment
Submitted by: admin

09 / 30 / 2007
---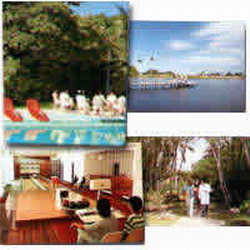 The Cuban addiction treatment centers have attracted parents, executives, and celebrities from around the world, and even Argentine soccer star Diego Maradona.
Ben, a 46-year old Winnipeg man who is married, has children and a home, hopes that his three-month-long Cuban treatment can turn his life around from its current downward spiral. This has been caused by his 15-year-long addiction and complicated by a panic anxiety disorder. Currently, he is unemployed, after having held management positions in healthcare and human resources for more than 25 years.

"I am hopeful that this rehab program will be a success because I have so much riding on it," said Ben, who asked to withhold his last name for privacy concerns. "Given my health condition, in recent years, I have only held menial jobs, and my familys ability to stay together and to keep our house are on the line. I understand from patients that have gone to Cuba that this program is among the best in the world. So, while this is a little scary, its the best chance Ive got. Actually, Im more anxious about the flight to Cuba, than I am with the treatment itself."

Another Winnipeg man who completed a similar Cuban treatment program this summer to fight his cocaine addiction, was quite impressed by it.

"Cocaine was killing me," said "Earl," who asked not to use his real name. The rehab was real intense and challenging beyond belief, but I came to realize why I wanted to get high all the time," said Earl, who is 32 years old. "Those Cuban doctors are very professional and competent. They taught me to put order in my life. The temptations are always there but I feel I can deal with them." Earl has not used cocaine for more than five months now.

"It will be a tough challenge, but Ben can beat this terrible addiction with the help of the experienced and capable rehabilitation professionals at Villa El Cocal/El Quinqué," said Bill Doran, CEO of Choice Medical Services, a leading medical tourism firm serving North Americans that arranged the treatment for both patients. "Based on our past patients success there, Ben can get better and return to being a healthy, productive and proud husband and parent."

Like Earl, Ben will be treated at the Villa El Cocal/Villa El Quinqué oceanside rehabilitation compound in eastern Cuba near the city of Holguin (pronounced "hole-geen"). These properties are reserved exclusively for addictions treatment.

Besides its team of professional counselors and doctors, Villa El Cocal and Villa El Quinqué help patients to learn to live without their addictive substance in a comfortable, caring and controlled setting. When patients arrive, their passports and money are confiscated for the duration of their stay to help prevent them from leaving or purchasing alcohol or drugs.

Among the patients treated there was Diego Maradona, the Argentine soccer star and player in four World Cups. Maradona made several visits to
Villa El Cocal/Villa El Quinqué for treatment to combat his cocaine addiction. He is now a TV host in Argentina.

Bens Cuban treatment will cost him CDN/US$12000. If he had comparable treatment in Manitoba, he would need to wait months just for an initial appointment with a specialist. In the US, similar rehab programs cost from CDN/US $25,000 to $60,000 or more.

Major Addiction Problem, Few Treated
Drug and alcohol abuse are major health problems in North America, and many patients remain untreated. According to the 2006 National Survey on Drug Use, 23.6 million Americans age 12 or over (9.6 percent of those in this age category) needed treatment for alcohol or drug abuse. Of these, 2.5 million people or 10 percent of those needing it -- received treatment at a specialty facility. And, the Canadian Community Health Survey found that 641,000 Canadians age 15 or over or 2.6 percent of the nations household population were dependent on alcohol. And, another 194,000 (0.8 percent) were dependent on illicit drugs

Addictions Heavy Cost
Substance abuse exacts a heavy toll on society. A 2001 survey by Brandeis University in suburban Boston found that substance abuse costs the United States CDN/US$414 billion annually. Alcohol use is the largest share of that cost at CDN/US$166 billion. In addition, alcohol and drug abuse causes 120,000 deaths every year in the US. In Canada, drug and alcohol abuse costs the nation CDN/US$40 billion per year or $1,267 per resident, according to the Canadian Centre on Substance Abuse.

Choice Medical Services
Choice Medical Services helps North Americans obtain low-cost and safe medical care in Cuba. Choice serves Canadian patients, primarily those who are unable to endure long waits for treatment, and US patients, especially the uninsured and underinsured.

For examples of the more affordable treatments, a hip replacement costs CDN/US$60,000 in the US, but in Cuba is $8000, an 86 percent savings. And, an tummy tuck is CDN/US$5060 in the US, but in Cuba is $2644, a 48 percent savings. Cuba has had a major medical tourism program for more than 40 years.

To learn more about Choice and its addiction treatment programs and other medical care services, visit www.choicemedicalservices.com or call toll-free 1-866-672-8284 (from US and Canada).
---
Related News
---