Benny Moré Festival on style
Submitted by: admin

09 / 21 / 2007
---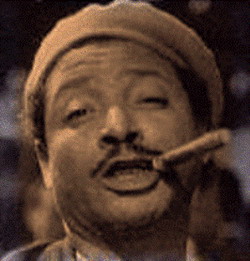 A true popular nature characterizes the 16th edition of the Benny Moré Festival that opened last Wednesday and lasts until Sunday 23 in the King of the Rhythms birth town Santa Isabel de las Lajas and in Cienfuegos - its major venues - and until Monday in Havana.
Notable flutist, composer and orchestrater Orlando, Maraca, Valle will head the event that will host international guest artists like Camilo Azuquita (Panama), the 18 year-old Mexican vocalist Irving López and the bands Cabi Jazz (Venezuela) and C-Image (Japan) directed by its front singer Rico Fukumura.
Cienfuegos and Lajas will enjoy the shows that feature front-line national bolero and son performers such as Los Van Van, Aragón, Cándido Fabré y su Banda, Beatriz Márquez, El Nene, Yumurí y sus Hermanos, Manolito Simonet y su Trabuco and Pupy y Los que Son Son.
The Festival opens on Wednesday evening in Lajas with Orchestra Otra Visión in concert with Maraca as director reported Granma newspaper.
Meanwhile the turn of Havana residents to take part in the Festival comes on Sunday 23 at 5:00 pm. in the Salón Rosado Benny Moré (La Tropical), where legendary Orchestra La Aragón will hot the atmosphere at ease.
Finally the Conjunto Los Bocucos are to play on the 24th at 8:30 p.m. in Teatro Mella under the artistic direction of Julio Pulido.
Source: CubaSi
---
Related News
---