A non-polluting aerosol plant opened in Havana
Submitted by: admin

09 / 11 / 2007
---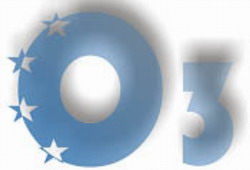 As part of the Cuban efforts to bring down the emission of harmful substances into the environment in the country, a plant for the production of CFC-free aerosol sprays was officially opened on Friday, September 7, in the outskirts of Havana.
The plant will substitute the use of around 28 to 30 tons per year of Freon gas for other gases that do not affect the ozone layer and the environment, reported the Granma newspaper.
The project was sponsored by the Multilateral Fund of the Montreal Protocol with the support of the UN's Development Program.The opening of the plant is part of an action program to be carried out in the island to celebrate the 20th anniversary of the signing of the Protocol of Montreal on September 16.
As a signatory of the document, Cuba strictly fulfils the commitments assumed in the protocol to reduce and eliminate within the set deadlines the consumption of substances that deplete the Ozone Layer, Nelson Espinosa, director of the Ozone Technique Office told the press.
He said that between the years 1989 and 2006, the use of CFC's was reduced in Cuba by nearly 77 percent, surpassing the 50 percent goal set to be achieved by the end of last year, 2006.With regards with the use of methyl bromide, Espinosa said it is expected to consume only 27 tons of the substance, meaning a drop by more than 80 percent compared with the consumption in the 1980's.
---
Related News
---