Most recent Cuban Zoo in Las Tunas
Submitted by: admin

07 / 27 / 2007
---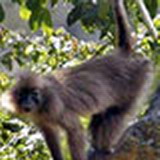 One of Cubas best-known ecotourism sites is located in the province of Las Tunas. The area that opens the National Zoo No. 21 shows a breathtaking natural beauty.
The tourist installation built up in place - 670 km east of Havana has hosted more than 125 thousand visitors in 15 years.
Leafy algarrobo, guasima, mahogany and yagruma trees as much as tropical bushes provide fresh shadow to enjoy from there the surrounding scenery.
Las Tunas shelters some 370 specimens of 51 species, some of them of endemic origin. There Santa María snakes, Acutus crocodiles, iguanas, parrots, ostriches and monkeys and many other animals including all type of insects, reptiles, and amphibians find their habitat of unique diversity.
The Zoo permanent staff is composed of 10 employees that so much love their work and the park animals that some toys have been created to avoid, for example, the monkey stress. Also they strive for increasing animal breeding in captivity.
The Zoo Park takes pride in keeping a couple of American Spider Monkey, unique samples throughout the island. Likewise theres a cat bear with his mate, which were brought from south-eastern Asia.
Visiting the spots birding sites gives travellers and birders information enough about other related Cuban parks exhibiting peacocks, quails, pigeons, green monkeys, Indian antelope, African ánkoly and many many more.
Source: By Raúl Estrada Zamora, CubaSi
---
Related News
---