Victory for Cuba at Human Rights Council
Submitted by: admin

06 / 20 / 2007
---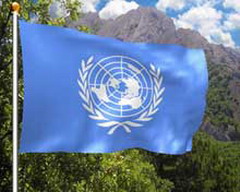 In an official declaration published by the Granma news daily, the Cuban Ministry of Foreign Affairs stresses that this is a historic victory for the Cuban people over the US government that manipulated the issue of human rights and used it as a pretext to maintain the blockade and its aggressive policies against the island.
With this decision, the Human Rights Council recognizes the unfair, selective and discriminatory nature of the actions that, for years, were carried out against our country and strongly denies the resolutions and mechanisms that the US government managed to impose through coercion, threats and blackmail within the discredited former Human Rights Commission, the text reads.
The document stresses that this result could have not been possible without the support of the members of the Movement of Non-Aligned Countries and other Third World nations. Even the countries from the European Union, traditional allies of the United States in its actions against Cuba, had to accept the end of this discredited mandate as the only way to give credibility to the Human Rights Council, the document adds.
The declaration states that this decision recognizes the prestige and the work of the Cuban Revolution in the protection and promotion of human rights for all that is expressed through the island's cooperation with hundreds of countries all over the world, where Cuban doctors, nurses, teachers, sports trainers and technicians give their contribution, and also through Cuba's training of more than 30,000 youths from 118 countries who are currently studying on the island to become doctors, scientists, instructors and specialists.
In spite of pressures by the United States and the European Union, Cuba was elected with 135 votes - more than two thirds of the members of the UN General Assembly - as a founding member of the Human Rights Council, which substituted the discredited former Human Rights Commission.

Source: ACN

---
Related News
---