US agro-group in Cuba for Biz, Pals
Submitted by: admin

05 / 23 / 2007
---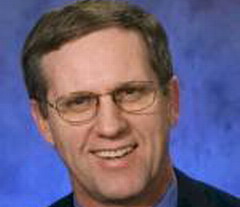 Cuba is an important market for North Dakota affirmed Roger Johnson, US State agriculture commissioner, in a meeting with Alimport trade company in this capital, where he said the best business is done among friends.
Johnson heads a delegation of 15 businesspersons and company representatives of that US locality on a first visit for this group.
In the meeting in the Hotel Nacional, Alimport president, Pedro Alvarez, said that, due to the proximity and efficiency of US producers, purchases could be much greater if it were not for the blockade. Johnson called for an elimination of obstacles preventing both peoples from contact.
In talks with Prensa Latina the Agriculture Commissioner affirmed that Cuba is a very important market for his state and assured that the Island has become number one in sales of certain grains.
Johnson expressed interest in doing business with potatoes, lentils and spring wheat.
"If the blockade were lifted," he added, "many US citizens would visit Cuba as tourists. I think it is important to learn about the Cuban people and establish ties of friendship because business must be done among friends," he explained.
The North Dakota delegation will be in Cuba for three days and will received ample information on the island s culture and possibilities of the tourism industry here.
---
Related News
---