UNESCO Convention on the Agenda of Culture and Development Congress in Cuba
Submitted by: admin

06 / 03 / 2007
---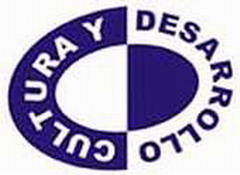 The V International Culture and Development Congress, due for next June in Havana, is proposing delegates from around the world to focus on ways to implement UNESCO Convention on the Protection and Promotion of Cultural Diversity.
"At the core of the Congress will be discussions on the ways to put into practice the content of the Convention", said Rafael Bernal Alemany, Cuban viceminister of Culture, at a press conference in Havana.
Bernal stated that Cuba was among the first 30 nations to sign the UNESCO Convention. This is an instrument that defends and fosters every nation and peoples right to preserve their cultural heritage.
"We expect the number of participants to surpass last years attendance record of 800 hundred people from 50 countries", said the president of the events Organizing Committee. Out of that figure, foreign delegates totaled 500.
So far, close to 400 foreign delegates from 38 countries have applied for attendance at any of the Congress six specialized meetings. High on the Congress academic program are debates on cultural heritage, cultural web sites, cultural observatories and Caribbean cinema integration.
According to sources of the events organizing committee, most of these meetings was suggested to organizers by a number of international entities like in the case of the Iberoamerican Official Cultural Observatories Organization and the International Library Association.
Italian philosopher Gianni Vatimo, barbadian novelist George Lamming, American writer James Cockcroft, UNESCO regional experts and the president of UNESCOs Executive Committee are among those who have confirmed their participation.
Latin America and the Caribbean will send the largest representations followed by Europe and Africa.
Source: By María Welsh, CubaNow.net
---
Related News
---