Trip to Cuba was an eye-opener for Champion
Submitted by: admin

02 / 11 / 2007
---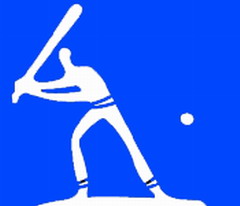 By Norm Sanders
In two decades in the minor leagues, Chicago White Sox minor-league pitching coordinator Kirk Champion has seen plenty of pressure situations.
But even Champion wasn't prepared for the lofty status baseball holds in Havana, Cuba. Champion was pitching coach last summer when Team USA nailed down a spot at the 2008 Summer Olympics by beating Cuba in the championship game of the Tournament of the Americas regional qualifier.
"It was as unique a baseball experience as I've had," Champion said. "We played in front of 45,000 the last night and it was the first time they had lost in that stadium in 20 years.
"It's a real baseball country and everybody loves the sport. But you're 90 miles from Miami and you'd think you're on Mars, you're so far away."
Champion, also the pitching coach for Team USA at the 2001 World Cup in Taiwan, got the coaching spot when Marcel Lachemann was unable to attend. He worked on a staff with manager Davey Johnson and hitting coach Reggie Smith.
Even though the U.S. had already qualified for the Olympics by beating Panama the night before, the win over traditional powerhouse Cuba was special.
"Fidel Castro was in the hospital, but his son was in the dugout," Champion said.
Champion has helped send plenty of pitchers to the Chicago White Sox, but one of his favorites is former Lebanon High and Illinois State University star Neal Cotts.
Cotts, now with the Cubs, was the top left-handed reliever for the ChiSox during their 2005 World Series championship season. He pitched in all four games during their World Series sweep of the Houston Astros, picking up a victory in Game 2.
"I can't think of five kids with his work ethic that I've had over my 19 years here," Champion said of Cotts, who has made 199 appearances over the last four seasons. "His discipline and work ethic is just tremendous and it's part of his mental toughness. He had a little bit of that underdog edge. Something clicked with him where he knew he had better success the harder he worked."
White Sox closer Bobby Jenks is another Champion favorite as an underdog that came from nowhere to find major-league success. Jenks was released by the Angels in 2004 and picked up on waivers for $20,000 before finding a niche with his 100-mph fastball.
Current Sox starters Jon Garland and Mark Buehrle and former Sox pitchers Chad Bradford, James Baldwin, Roberto Hernandez, Scott Radinsky, and Bobby Howry also hold special places for Champion.
Champion also had the opportunity to coach new St. Louis Cardinals starting pitcher Kip Wells in Class AAA.
"He's got plus stuff, it's all about his consistency. He's always been inconsistent with his third pitch," Champion said of Wells, who finished up the 2006 season with the Texas Rangers. "He's got excellent movement on his fastball and a plus slider. I know Dave Duncan's had a lot of success with guys like that, he did a great job with Jeff Weaver and it might be a good fit. With where Kip is in his career and with Duncan, it could be a really good fit."
---
Related News
---