Travelling Caribbean Films Festival in Bahamas
Submitted by: admin

05 / 11 / 2007
---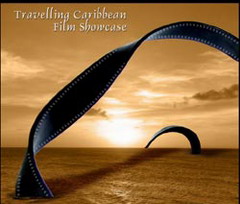 A Travelling Caribbean Film Showcase was brought to the shores of Grand Bahama from May 7th-9th by the Freeport Film Society in an attempt to expose residents to the culture of other Caribbean islands.
The region's first travelling film showcase featured a selection of independent films which were shown at the Galleria Cinema at RND Plaza, with nightly screenings at 7:00 p.m. and 9:00 p.m.
The 12-week film festival brought together film makers from over 15 countries to showcase short and feature-length films and documentaries produced in the Caribbean. These films tell powerful stories and represent the linguistic and cultural diversity of the Caribbean region.
Films were priced at $1.50 for students and $3 for adults and will be subtitled in English, French, Spanish and French Creole.
The pilot showcase is sponsored by UNESCO and supported by the Cuban Institute of Art and Cinematographic Industry in collaboration with the Caribbean Community (CARICOM).
National sponsors Bahamas Telecommunications Company (BTC), The Montague Group and The Bahamas FilmInvest International announced that the Showcase will be in New Providence from May 7th-12th and over 30 films will be screened throughout the week.
Local sponsors, The Freeport Film Society and Galleria 5 Cinema, announced that six of these films were brought to Freeport as a three-day film festival from May 7th-9th.
Two Jamaican Films - "The Harder they Come" and "Life and Debt" were shown last May 7th. A Curacao and Martinique Film - "Ava & Gabriel" and "Rue Cases Negres" - on May 8th; and a Curacao Film - "Zulaika" - on May 9th.
The highlight of the Festival was on May 9th with the Bahamian documentary, "Show Me Your Motion: The Ring Play Games of The Bahamas," by Bahamian author and director Ian Gregory Strachan.
Dr. Strachan made a personal appearance last Wednesday evening when he introduced his film and lead a question and answer session immediately following the film's debut.
The film explores issues of gender, national identity, globalization, class and race in The Bahamas, a prosperous Caribbean nation renowned for its tourism.
The 88-minute film affords us a compelling glance at complex issues through an often-overlooked lens, the eyes of our children.
The director takes his cameras throughout the school yards in The Bahamas and even travels as far south as St. Lucia and Trinidad to reveal the inspiring passion for invention and celebration that so many Caribbean children possess.
During the process it becomes clear that Bahamian society has changed greatly since the days of British colonialism and the onslaught of American popular culture.
However, the film suggests that there is as much beauty and strength to be found in the country's links with its neighbours as there is in all that remains unique and different about its culture.
Laurie Tuchel, founder of the Freeport Film Society, explained that the showcase creates an opportunity for people in a region to connect to their neighbours through film.
Having started the Freeport Film Society four years ago, Tuchel works with Galleria Cinema to bring an independent film in once a month.
"So this gives people an opportunity to see lots of films that would otherwise never come here," she said.
The film is shown the last Wednesday of every month.
The 30 films were selected out of a total of 110 that were submitted by various Caribbean Film Makers.
While only six were exhibited here, Tuchel hopes that next year the entire film festival will be played in Freeport, along with Nassau.
Source: Cubarte
---
Related News
---