Third post-graduate course on restoration of historical centers
Submitted by: admin

06 / 02 / 2007
---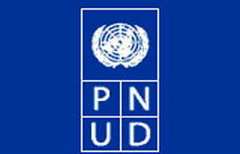 Twenty-six participants from eight Cuban provinces who are working in the framework of the Human Development Programme at the Local Level, led by the UN Development Programme (UNDP), began a four-week post-graduate course on May 21 in Old Havana on the comprehensive restoration of historical centers.
Along with the UNDP/PDHL, other cosponsors are the UNIVERSITAS/Cuba program; UNESCO and the City Historians Office, via the Environment and Heritage Society.
Those presiding over the opening event included Herman van Hooff, UNESCO representative in Cuba and director of that UN agencys Regional Office for Latin American and the Caribbean. Institutions supporting this course include the Andalucian Municipal Fund for International Solidarity (FAMSI), the University of Florence (Italy), the Swiss Agency for Cooperation and Development (COSUDE), the Basque government and the Canadian Agency for International Development (CIDA).
It was announced at the opening event at the Municipal Library of the capitals historic district, that the eight provinces represented include the City of Havana, Guantánamo, Santiago de Cuba, Granma, Sancti Spíritus, Camagüey, Cienfuegos and Pinar del Río. Those with special representation include the historic quarters of Baracoa (Guantánamo) and Trinidad (Sancti Spíritus).The staff includes Cuban and international professors and instructors with high academic credentials.
The classes will be given by experts from the Plan Maestro, the Diagnostics Group and the Archeology Department of the Havana City Historians Office; the UNESCO Chair for Sustainable Human Development and the Sociology Department, both of the University of Havana; and the University of Florence in Italy, among other institutions.The organizing committee emphasized the opportunity for the course students to update their theoretical and methodological knowledge in an environment " the historic district of Old Havana " that is accumulating valuable experiences in creating an atmosphere propitious for the greatest development possible of humanity, the protagonist and beneficiary of these efforts.
Sergio Novás, coordinator of PNUD/PHDL-Cuba, offered a warm message of welcome to the group of students enrolled in the third one of these courses, and recalled the success achieved by previous classes.For his part, Dr. Miguel Márquez announced an important contribution to each student by the course: they will be given three books containing the experiences of previous courses to serve as background for studying problems and possible solutions.
Architect Alfonso Alfonso, president of the academic committee and coordinator of this years course, noted that the professors are experts in economy, sociology, architecture and engineering.Likewise, he announced the upcoming inauguration of the San Jerónimo University Center in the historic district, an institution that will feature the highest academic and cultural standards from the start.
Source: By Alberto D'Perez, Granma Internacional
---
Related News
---