The youth present at "Casa de las Americas" Awards 2007
Submitted by: admin

01 / 17 / 2007
---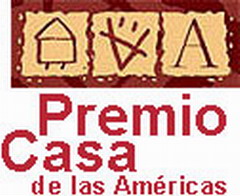 Just about to begin the 48th edition of "Casa de las Americas" Literature Award, the present Executive Director -the essayist and critic Jorge Fornet pointed out: "We are surprised and very proud to know that most of the participants to this event and the Jury are younger than we have thought, which is an encouraging symptom."
Last January 15th there was a ceremony at the venue of the Institution, with a speech by the Colombian Santiago García, one of the mythical names within the Performing Arts in Latin American, awarded for his work with "La Candelaria" theater troupe since its creation.
Up to the moment, we have received 427 works from 18 countries.
The Jury that will evaluate the romans is formed by the Venezuelan Fernando Baez, the Costa Rican Fernando Contreras, the Chilean Poli Delano and the Mexican Cristina Rivera-Garza. This latter is a specialist in image. On the Cuba side, we will have the presence of Jorge Ángel Pérez. The Mexican Victor Barrera, the Argentinia Claudia Gilman and the Cuban Victor Fowler will choose the best essays having an artistic-literary topic; while the best testimonies will be read by the
Chilean Manuel Cabieses, the Cuban Daisy Rubiera and the Colombian José Alejandro Castano Hoyos.
On the other hand, the Jury in charge of selecting the best performing arts works is integrated by the Dominican Reynaldo Disla, the Argentinean Jorge Dubarri, the Cuban Carlos Celdrán, the Chilean Ramón Griffero and the Mexican Hugo Salcedo; the Literature Awards Jury of Brazilian Literature is formed by Joao Cesar of Castro Rocha, Iván Junqueira and Luiz Ruffato, writers from that South American country.
Next week, after the inauguration of "Casa..." Awards, the juries will remain six days in Cienfuegos and during their return to the capital, they will be participating in a program that includes lectures, and book presentations. They will give the final results on the night of Thursday, January 25th.
Source: Cubarte
---
Related News
---