The cuban radio efficiently present in the Internet
Submitted by: admin

06 / 01 / 2007
---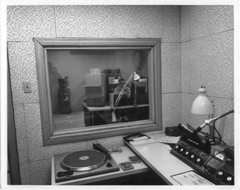 The Second National Meeting of the Cuban Radio in the Internet was held in the beautiful city of Cienfuegos, some 250 kilometres south of Havana, where representatives of 49 websites of the Radio network considered the effectiveness of the multimedia concerning the Cuban reality in the World Wide Web.
Webmasters, photojournalists, translators, journalists and researchers examined the presence of the Cuban Radio websites in the Internet, and the need to publicize the impact of the day-to-day work in each one of the territories represented by online publications.
As it became known at the meeting, only 52 percent of the radio stations in Cuba have their own websites; on this topic, Yuzaima Cardona Villena, National Director of Information and Propaganda of the Cuban Radio network appraised the prospects for the current year and the possibilities to grow with the launching of other 10 websites.
In addition, other topics were discussed at the Second Meeting of the Cuban Radio in the Internet, such as the implementation of the Style Guide in Spanish and a prototype of it in English, given that the growing indexation of content about Cuba in that language, spoken by 90 percent of the Internet users. Manuel Martinez, webmaster of the Cuban Radio Portal, gave a lecture on the possibilities of Google for analyzing statistics. Likewise, Miguel Diaz Nápoles, Tiempo 21 editor, from the eastern province of Las Tunas, warned on the haphazard usage of images in online publications of the Cuban Radio, and emphasized on the need to highlight the work of the photojournalists, including the credit for them in the news items published.
The possibilities -not always used as it should be- of the services granted by the Agencia de Información Nacional were profoundly analyzed at the meeting, where the participants were exhorted to find creative initiatives of cooperation with professional photographers who work for the provincial newspapers.
The editor-in-chief of the portal www.antiterroristas.cu, Silvia Garcia, who attended the gathering as a guest, talked about looking for new options to multiply the content in relation to the Cuban Five, who serve unjust sentences in US jails for contending terrorism against their country.
Another topic around which the debates revolved was introduced by journalist and webmaster Miguel Noa, from Santiago de Cuba's CMKC, who explained the YouTube Phenomenon and the possibilities it offers to promote short videos dealing with the Cuban reality.
Source: Cubarte
---
Related News
---