Sherritt still bullish on investments in Cuba
Submitted by: admin

06 / 13 / 2007
---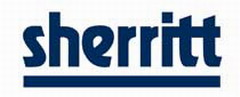 Cuba's largest foreign investor, Sherritt International Corp., sees business running smoothly under acting President Raul Castro and will push ahead with a US$1.2 billion expansion in nickel mining, and oil and electricity production.
Sherritt Executive Chairman Ian Delaney said there has been no adverse impact on the business climate since Cuban leader Fidel Castro took ill last year and handed over provisional power to his brother.
"Raul is a very good and crisp decision-maker, so there certainly has been no adverse change," Delaney said on Monday in a telephone interview from Toronto.
"For us things have continued to be good. He is a very good administrator," said Delaney, who met with the younger Castro last week for the opening of a power plant run by gas from coastal oil fields operated by Sherritt.
With soaring world nickel prices, the Canadian mining and energy company expects to complete the first phase of expansion at its Moa mine by the end of the year, raising output to 37,000 tonnes of nickel and cobalt in 2008. Another 9,000 tonnes is to be added by 2009, with further expansion planned for 2012. Nickel is one of Cuba's main exports.
"The operating environment in Cuba is really good. Our business is being run well," Delaney said.
Uncertainty over Cuba's political future without Fidel Castro at the helm has not shortened Sherritt's sights in Cuba, which could aim even higher if oil is discovered in deep-sea Cuban waters in the Gulf of Mexico.
Delaney said Sherritt was doing additional seismic studies and would take a decision by the end of the year on whether to drill in the four blocks it signed up for five years ago.
Sherritt last year exported some of the heavy crude it extracts from coastal fields and is looking to market more by building a processing facility to desalt the oil and lower its flash point, which is too high for international shipping.
Sherritt has expanded business in Communist Cuba despite opposition from the United States, which for decades has sought to undermine Castro with trade and financial sanctions.
Delaney and his wife Catherine have been banned from entering the United States for eleven years under tightened rules adopted by Washington in 1996 to dissuade foreign companies from investing in Cuba.
"I feel highly insulted, but otherwise there has been no effect," he said.
Castro came to power in a 1959 revolution. In 1962, the United States imposed an embargo on business transactions with Cuba, although food exports were allowed in 2000. The embargo is being scrutinized by the U.S. Congress, where critics say it is a relic of the Cold War that has not changed Cuba.
The embargo has not been factored into Sherritt's plans in Cuba. "We made all of our investments on the basis of the current political environment, and we are quite happy with it," Delaney said.
He called the embargo cruel and said it imposed great strain on Cuba's economy and the Cuban people while "satisfying narrow political interests in the United States."
A task force set up by the Bush administration to stop Cuban nickel imports into the United States has had no effect on that business, Delaney said.
Prices for nickel, used to make steel harder and more durable, could remain high for many years due to demand by its largest consumers, the United States and China, which have no significant production of the metal.
Sherritt is the world's lowest-cost nickel producer and is having a "terrific" time with prices now ten times higher than in 1999, Delaney said.
"It's too easy to say that business is good in this high commodity environment," he said. "For us, business was good when nickel was US$2 (a pound). Recently, it traded as high as US$22."
Source: The China Post

---
Related News
---