Priority to education for rural areas
Submitted by: admin

05 / 29 / 2007
---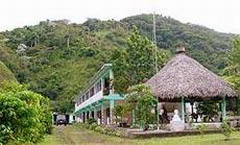 Based on the principle of equal opportunities for all citizens, Cuba is giving priority to the educational system in the mountains, a Government official said on Monday.
Rosa Alvarez, Ministry head of Planning and Statistics, told Prensa Latina that all programs underway in the sector benefit students in remote areas, as part of the Turquino Plan that is applied in 10 provinces and 55 municipalities.
That plan, nearing its 20th anniversary, is a government strategy in several fields leading to sustained development in the main mountain ranges, the Zapata Swamp (Matanzas Province) and the Bamburanao massif (in the center of the Island).
"The same possibilities of learning and access to employment within society exist everywhere you live in Cuba, from capacities created by the individuals", Alvarez noted.
She explained there in remote areas, currently 146,000 students are studying in 2,200 elementary schools, 94 secondary schools and 18 facilities for special education.
Source: Escambray
---
Related News
---