Olympic President at Cuba Sports Congress
---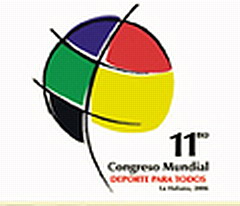 International Olympic Committee (IOC) President Jacques Rogge officially opened the 11th Sports for All World Congress in this capital on Wednesday.
Cuban Vice President Raul Castro and other international sports and political figures attended the opening of a congress that will include debates about benefits and risks of practicing sports and more.
The Olympic president warned about unhealthy life styles that most people in the world prefer nowadays, which bring about obesity and other health problems.
"Humankind is facing the new challenges brought by technological development," he warned.
The Belgian sports leader especially praised Cuba s organization, and considered "extremely valuable" its contribution to the Olympic movement during recent decades.
After opening the congress, Rogge gave the IOC special trophy to Jose Ramon Fernandez, president of the Cuban Olympic Committee and main organizer of the meeting.
Source: Prensa Latina
---
Related News
---