National Workshop of Young Peoples Videoclubs in session
Submitted by: admin

03 / 07 / 2007
---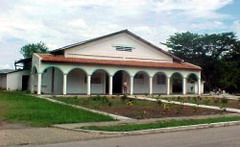 By Javier Dueñas Oquendo
The meeting reviewed the work done last year across the country by 330 videoclubs, which are organized in small community-based facilities which have been set up for viewing films.
It was made known that 4.6 million people "most of them children and teenagers" enjoyed more than seven thousand activities organized by these clubs in 2006. Rolando Yero, a member of the National Bureau of the Young Communist League, noted that promoting the discussion and creating a critical awareness is an important contribution this program can make to the universal resistance against free-market globalization, which tends to superficiality and shallowness.
He also called on taking advantages of the potential of audiovisual production to have a bearing in the cultural development of youth and help get them to consider the fundamental challenges faced on the planet.

---
Related News
---