Los VAN VAN at the Kool Haus Tonight
Submitted by: admin

12 / 10 / 2006
---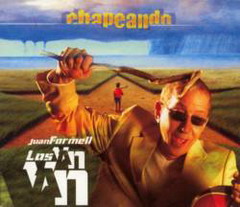 Tonight just might be the Cuban music event of the year in Toronto. It's the Los Van Van concert at the Kool Haus.
For almost 40 years, Los Van Van has been on the cutting edge of Cuban dance music, developing fusions, rhythms and patterns of playing drums and piano. This astounding band has been dismissed more than once along the way, only to come back twice as strong.

Its latest release, "Chapeando," comes at a time when the Cuban fad in the U.S. has faded, along with dreams of capturing the U.S. market. So Van Van, like other bands, has retrenched on the island, away from the marketing hype that nearly destroyed its music.

This album, recorded in 2004, is just now being distributed in the U.S. It's a sign of the slump that until now nobody wanted to release the latest by the greatest band in Havana.

But it's never too late to catch up with this powerful and inventive group. This is the first studio album after defections that decimated the legendary lineup led by bassist-composer Juan Formell. It goes to prove that this cat truly does have nine lives.

New vocalist Jenny Valdes, the band's first female singer, establishes herself as one of the island's top soneras. And there's an unusual guest vocal by flamenco singer Diego El Cigala.

As in almost every album, the band includes a self-referential song. This time it's the assertive and driving "Ven, Ven, Ven," with this chorus: "No tengo nada diferente. Yo soy Van Van, el mismo de siempre." ("I have nothing new. I'm just Van Van, the same as always.")

And that always means the best music Cuba has to offer, even in an off year.
Source: IndyStar.com
---
Related News
---