Honoring Louisville figure, friends travel to Cuba
Submitted by: admin

12 / 14 / 2006
---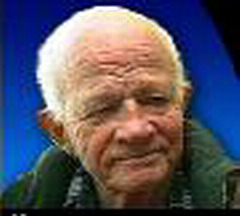 Later this month, 23 Louisvillians will be honoring the late Henry F. Wallace by traveling to Cuba to learn more about that islands culture, people and the impact of its social revolution.

Wallace himself first went to Cuba as a journalist in the 1940s. He was appalled by the severe inequality, poverty and Jim Crow-style racism he found there at that time. He returned to Cuba after the 1959 Cuban Revolution and witnessed the dramatic transformation of the nation, including the end of institutionalized racism, the establishment of universal health care and education, and building of a society that emphasizes peoples needs over profit.

Because of his experiences, Wallace became a lifelong supporter and advocate for the Cuban Revolution. Wallace was a prolific writer of letters to the editors of Louisville papers, dating back as far as 1961, with the focus of many of his letters being Cuba, in which he encouraged and supported others to go see Cuba for themselves.

In April of 2006, at the age of 90, Henry Wallace died. His last trip to Cuba had been just two months earlier, in February 2006.

Now, as a tribute to the man who inspired them, 23 friends and family members are going to see for themselves the country by which Henry Wallace himself was so inspired. The brigade members are teachers, farmers, civil rights activists, LGBT rights activists, anti-racism educators, HIV/AIDS workers, students, filmmakers, hip hop artists, lawyers, and many others.

The travelers will be meeting with Cubans from all walks of life, including Mariela Castro, Raul Castros daughter and director of the Cuban National Center for Sex Education, and residents of the community of La Guinera. Earlier this year, the La Guinera community announced that they would be opening the Henry Wallace Community Center for the Elderly.

In a statement, the Henry Wallace Brigade said it believes that people in the United States "should be building bridges with our neighbors," and called for an end to the 45-year-long U.S. trade embargo and travel ban against Cuba. It said that when the brigades members return, they will be speaking about their experiences in communities throughout the Louisville area.
Source: People's Weekly World
---
Related News
---