Honduras names first ambassador to Cuba in 45 years
Submitted by: admin

03 / 01 / 2007
---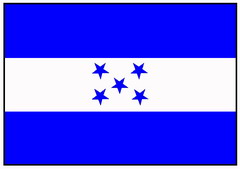 Honduras named its first ambassador to Cuba in 45 years on Wednesday, restoring full diplomatic ties with communist-run island for the first time since the Cold War.
"Today, we have sealed our relationship with Cuba," said President Manuel Zelaya following a two-hour meeting with visiting Cuban Foreign Minister Felipe Perez Roque. Zelaya announced that Juan Ramon Elvir will be sent to Havana as Honduras' ambassador.
Honduras broke off diplomatic relations with Havana in 1962, when Cuba was expelled from the Organization of American States. It renewed formal relations with the island in January 2001, but did not name an ambassador until now.
"Jose Marti, the hero of Cuban independence, said Hondurans are a generous, trustworthy and likable people," Perez Roque said following the meeting. "We Cubans of today, who have inherited Marti's ideology of Latin American integration, we have faith in this (Honduran) people."
Perez Roque arrived in Honduras on Wednesday for a two-day visit aimed at strengthening bilateral relations and signing cooperation agreements for health and education.
In recent years, some ties between the two countries _ like medical services _ have increased. About 340 Cuban doctors have served in this Central American country, and around 500 Hondurans study medicine in Cuba.
Earlier Wednesday, Perez Roque said that ailing Fidel Castro is "gradually getting better" and "we are very optimistic about that."
The comment followed a surprise call by Castro to Venezuelan President Hugo Chavez's radio talk show. The call fueled expectations that the ailing 80-year-old would recover enough to reappear in public, but his future role remains unclear.
Previously, only prerecorded video images of Castro, including several in which he spoke, have been released by the Cuban government in an apparent attempt to quell speculation that he was deathly ill.
Cuba has remained calm and functioned normally in the seven months since the man who ruled the island for 47 years temporarily ceded power his 75-year-old brother Raul Castro, the defense minister.
Source: China Post
---
Related News
---