History of the Cuban aviation
Submitted by: admin

05 / 30 / 2007
---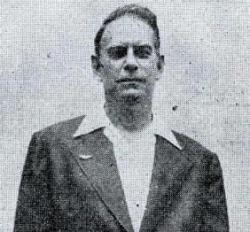 The history of the Cuban people throughout the sky of this country and the rest of the world began in the first decade of the 20th Century, following the innovation of those days, few years later of the first airplanes in the world.
At the beginning, there were some first failed attempts. However, on January 2, 1912 this country would have its first aviator Agustín Parlá Orduña who after some months later could be called pilot when he was graduated in the Curtis School in Miami, Florida. Then, the following pilot was Domingo Rosillo del Toro, who was graduated in Paris, in October of that same year.
Those first brave men carried out on May 19, 1913, what it would be known as El Vuelo de los Audaces (the flight of the brave men) by which they glided into the Florida Strait for first time. This was an unforgettable competition that Rosillo had in his newly started career as the first international flight in Latin-America. In addition, he set the world record of distance when flying from Key West to Havana I n2 hours and 40 minutes. The aforementioned record was set by French Luis Bleriot.
The other competitor had also his merit. While Rosillo flied protected by ships, Parla preferred to do it alone and without compass.
As a curiosity, it is worth saying that at the following year, Jaime Gonzalez had the first accident of the Cuban aviation when he crashed an electricity pylon trying to land in Cienfuegos.
At the end of the 20s, Cuba was among the countries with great progress in this new aeronautic experience. At that time there were four air companies in the island like Cubana de Aviación Curtiss s.a that would survived the political and economic crisis of the 30s when it was bought by the powerful Pan American company that renamed it as Compañía Cubana de Aviación S.A.
During the decades 50 and 60, Cubana had a place of honor within the international aviation given the knowledge and the skill acquired by its crews and technical staff. Airplanes like Viscount and Super Viscounts, Bristol Brittania 318, DC-4 and Super G Constellation were part of its fleet. An example of their sacrificing endeavor was the award granted by Inter-American Safety Council in 1959 for not having accidents since its creation 30 years ago.
In the sixties, URSS contributed its newest airplanes like AN-24, YAK-42 and IL-62 to the Cubana de Aviacion fleet that are still in use today for the national and international service.
With the URSS disappearance and with the new economic direction of the country the Cuban Institute of Civil Aeronautics has looked for alternatives like the rental of airplanes to other companies from other countries for example: AOM-France, TACA-Costa Rica, etc. This way, although the fleet is not in the technological vanguard nowadays, it continues flying to many important destinations through the whole world.
---
Related News
---