Da Hitmen presents Reggaeton Latino
Submitted by: admin

12 / 09 / 2006
---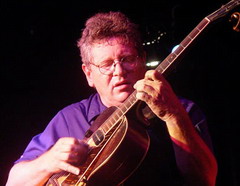 Reggaeton, the tropical mix of hip-hop and dancehall, has become hotter than a Caribbean heatwave. Don Omar is one of the sources of heat, who has contributed heavily to the transmission of this fairly new genre among American audiences. For his latest collection, Da Hitmen Presents Reggaeton Latino, the Puerto Rican hit maker has assembled single remixes, collaborations and some of his best hits to date.

With one third of the album -- "Dile", Reggaeton Latino", "Pobre Diablo" and "Ella Y Yo" -- being previously released, Don Omar plays it on the safe side. He ran with influences ranging from meringue to reggae and put his own stamp on it, resulting in driving drum-machine tracks, laced with macho lyrics and a sultry accent. Don Omar transforms into a melancholic singer on the meringue cut "Guayaquil," while the explosive Mr. Vegas collaboration "Pobre Diablo" is flavored with mariachi tunes. Kick steady drums on "Ronga" and "Entre Tu Y Yo" make the clubs perform a hip-grinding dance known as "perreo," meaning "doggie" in Puerto Rican slang.

To prevent this collection from falling into monotonous thumping, the preacher-turned-reggaeton icon pulled out the heavy arsenal of superstars collabos with such names as Jennifer Lopez and Fat Joe. He blends his spanish street narration with clumsy English on the outstanding bilingual "Reggaeton Latino" remix with Fat Joe, LDA and N.O.R.E., while Fabolous puts Don Omar in a position to cross over to a mainstream, urban audience on a pumping remix of "Dale Don Dale." "Ella Y Yo" waves back and forth between explosive bars and crooning verses by bachata band Aventura, and Cuban Link loathes a nasty female on "Scandalous."

Remixes can be somewhat hit-and-miss affairs that rarely surpass or enhance, but apart from the horrific electro-infused "Hold U Down," Don Omar presents top-notch remixes that surpass the originals.

At the beginning of the album, Don Omar stated, "It's not about making a hit, it's about making a classic." The reggaeton ambassador achieved the opposite. Da Hitman Presents Reggaeton Latino is chocked with potential hits, but just don't reach their full potential. In order to release a classic, Da Hitman should add some versatility to his saturated sound, instead of covering them up with guest appearances.
Source: IBLNews
---
Related News
---