Cuban Tourism Congresses increase
Submitted by: admin

10 / 25 / 2006
---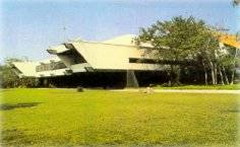 In Cuban attractions, the categories of conferences, event, and incentive tourism are currently developing in Cuba with 300 international events a year, pointed out Sergio Pimentel, an expert on the topic.
Pimentel, of the Cuban Convention Bureau, explained that from 20,560 foreign participants in these meetings in 2003, last year 35,208 attended, and between January and September this year, 20, 552 such visitors participated.
Next year we are planning 288 events with more than 30,000 attendees, reducing dates and increasing the number of participants.
The three most popular of this kind of tourism are medical events, followed by cultural and sports events, as well as a wide range of topics in science and technical and social science matters.
During a meeting with media in Havana s Chateau Miramar Hotel, Cuban Conventions Bureau President Conrado Martinez highlighted this area of industry as being in constant upward movement.
One of the most important elements is to be venue of international events, with Cuba planning 28 for 2007. Cuba is presently in sixth place in America for such events; the United States, Canada, Mexico, Brazil and Argentina preceding.
---
Related News
---