CUBADISCO present at MIDEM 2007
Submitted by: admin

01 / 23 / 2007
---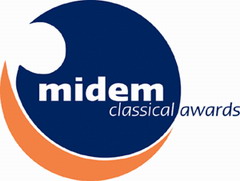 Starting Monday 22, Cuban artists will have a first class promotional space for their most recent productions of the islands rich musical heritage during the MIDEM 2007, the most important music industry gathering in Europe.
Cuban record labels have joined forces under the logo of Cubadisco "the name of the islands annual record trade fair" for this important event that attracts some 10,000 industry representatives from more than 2,600 companies and 96 countries.
The four day fair, which is in its 41st edition this year, is being held at the Festival Palace, the same venue that hosts the Cannes Film Festival. As a prelude, his weekend the MIDEMNET forum was held to promote new recording and distribution technologies.
MIDEM 2007 also features several performances by artists such as Amy Winehouse, Shaggy and Buikia, a representative of the afro-flamenco genre and a Guinean from the Canary Islands.
In terms of classical music, there will be a tribute to 87-year-old Henri Dutilleux, one of the most important living French composers and heir to the best traditions of Maurice Ravel and Claude Debussy. Dutilleux has composed two important symphonies and is known for his remarkable choir work "starting with the acclaimed Lá anneau du Roi Cantata (1938)", a concert for cello and orchestra commissioned by Mtislav Rostropovich and the music from the ballet Le Loup (1953).
The event also features Violin Night, which this year will host three top violinists, Tczech Pavel Soporl, Finnish Pekka Kuusisto and Ukranian Valeri Sokolv, all accompanied by the Cannes Regional Orchestra, under the conduction of Phillipe Bender.
Source: Granma
---
Related News
---