Cuba to do anti-doping tests prior to the Rio Games
Submitted by: admin

04 / 27 / 2007
---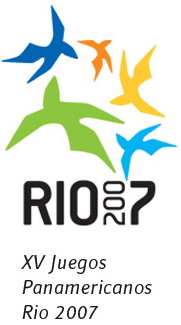 CUBA is to carry out anti-doping tests on all the members of the islands delegation taking part in the Pan-American Games in Rio de Janeiro, affirmed Dr. Mario Granda, director of sports medicine on the island.

As part of the educational work and control established through the Anti-Doping Brigade of the Cuban Olympic Committee and the national program within the country, "they will test 100% of the members of the delegation taking part in the Rio Games," he said.

Talking to Granma International, he also stated that they are emphasizing "preventative and educational aspects in order to avoid involuntary doping." Besides this, they are systematically carrying out educational work with the athletes, doctors, psychologists, physiotherapists and trainers.

Also director of the anti-doping laboratory in Havana, he commented that Venezuela has requested the same tests for the whole of its delegation.

The Havana laboratory - inaugurated on February 13, 2001 by President Fidel Castro - carried out 2,207 tests in 2006 for national and international competitions both inside and outside of the country, according to its director.

But Granda specified that the laboratories, including the one in Havana, report the "negative and adverse" decisions, but it is his responsibility "to define positive cases to the authorized medical commission."

The official stated that there is "one doping for the poor and another for the rich." The one for the poor "is detected by all the laboratories" while the rich "is encouraged by people who receive money to find substances that are difficult to detect."

Granda also indicated that the 500-plus Cuban athletes who are preparing for the Pan-American Games are in good health. However, he reported that two notable athletes are currently injured and will be unable to represent the island in Rio. They are Yanelis Labrada, Olympic runner-up in tae kwondo and Yurisleidis Lupethey, Olympic bronze medalist in the womens judo competition.

Less than three months before the Pan-American Games are due to begin, Cuba "is working to defend second place", affirmed Christian Jiménez, president of the Cuban Sports Institute.

The island has finished in second place since the Cali Games in 1971 where it obtained 30 gold medals, 49 silver and 26 bronze. Four years ago in Santo Domingo, the island won 72 gold medals, 40 silver and 29 bronze to finish behind the United States.

But Jiménez warned that things have changed over the last four years and stated that, besides the United States, their principal rival is also the host country Brazil, adding that: "We respect and look out for all our opponents."

---
Related News
---