Cuba sees economy growing 10 percent in 2007
Submitted by: admin

03 / 23 / 2007
---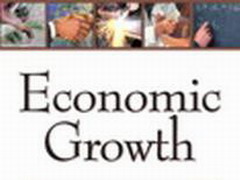 Cuba expects its economic growth to slip down a gear this year to around 10 percent but remain among the strongest in the region, a senior government official said on Thursday.
Cuba, which reported growth of 12.5 percent in 2006, is feeling a pinch in its vital tourist industry this year, due in part to a warm European winter and cheaper destinations elsewhere in the Caribbean.
Cuban tour operators have played down any impact on tourism from Fidel Castro's health problems.
"I think that this year the economy will have a growth rate of not less than 10 percent. But certainly, very strong growth," Osvaldo Martinez, the head of parliament's economic commission, told Reuters.
"To sustain growth of 12.5 percent is extremely difficult. Growth of 10 percent would very likely be once more the highest in Latin America, so there is nothing to worry about," he said, after a conference on the United Nations' World Water Day.
Communist-run Cuba calculates its economic growth rate using a unique method that adds in free education, medical care and other social services provided by the state.
Under that methodology, economic growth has revved up to three times its pace at the start of the decade when the country was pulling out of the slump triggered by the 1991 collapse of the Soviet Union, its former benefactor.
Foreign exchange earnings have nearly doubled over the last two years, thanks mainly to the export of medical and other services to ally Venezuela and soaring nickel prices.
Yet Cuba still relies heavily on tourism, which brought in $2.4 billion last year.
The number of tourists arriving in January and February dropped 7 percent and 13 percent respectively from a year earlier, according to preliminary official figures. That was after visitor levels declined around 4 percent in 2006.
Cancellations due to fears of possible political turmoil after Castro handed over power to his brother, Raul Castro, in July following emergency intestinal surgery have been minimal, according to tour operators.
Martinez said Castro's health continued to improve. "He's recovering normally and satisfactorily," he said, but declined to confirm speculation that the iconic 80-year-old revolutionary could soon reappear in public.
Source: Reuters
---
Related News
---