Cuba replaces 2 Cabinet members
Submitted by: admin

03 / 24 / 2007
---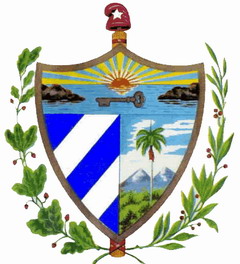 The Cuban government has replaced its justice minister and the head of the National Institute of Water Resources.
The Council of State, Cuba's executive body headed by the ailing Fidel Castro, announced in a statement read on state television Friday that Justice Minister Roberto Diaz Sotolongo will be replaced by the vice minister, Maria Esther Reus.
Jorge Aspiolea Roig, president of the water resources institute, will be replaced by Rene Mesa, a construction vice minister. The position is also in the Cabinet.
The statement did not say why the two Cabinet members were being replaced, but said they would be assigned other jobs.
With Friday's announcement, four Cabinet level officials have been replaced since Castro temporarily ceded his functions to his brother Raul, the defense minister, in late July after undergoing intestinal surgery.
The Council of State replaced its transportation minister in October with Jorge Luis Sierra, a top Communist Party leader. It named Ramiro Valdes, a historic revolutionary commander and former interior minister, the new minister of information science and communications in late August.
Source: Chron.com
---
Related News
---